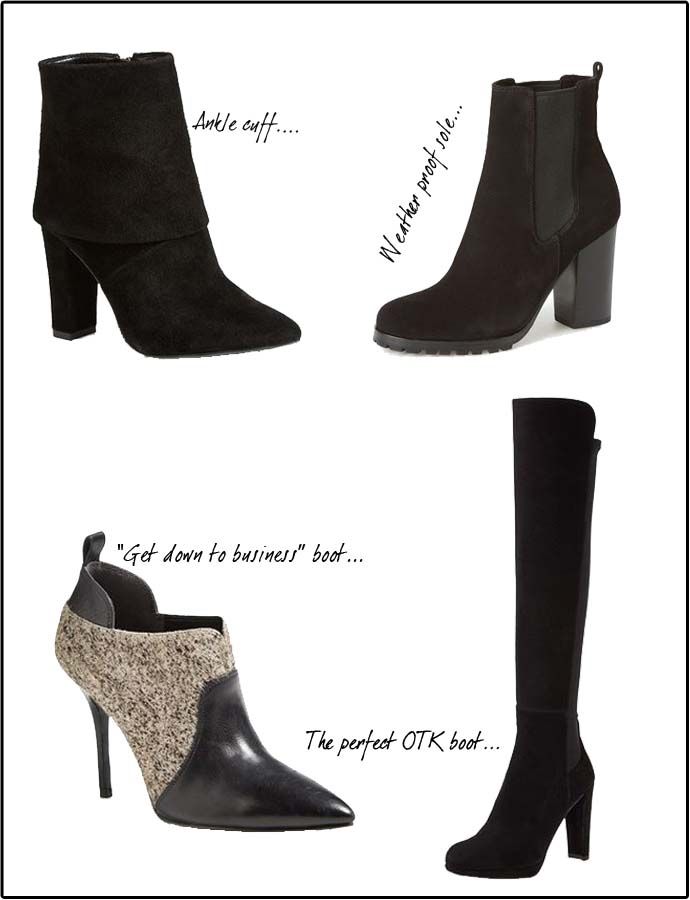 Boots are by far my favorite shoes for the fall/winter season. I could wax poetic about the perfect balance of style comfort in my favorite pairs, but I'll spare you (you're welcome!) When a boot sale email from Nordstrom landed in my inbox, I couldn't help but do a little "window" shopping. Here are four pairs I would happily snatch up this season.
The wide cuff of this bootie is perfect for ankle exposing skinny jeans or a mini with tights.
These rugged (in the most glam way) Coach boots remind me of the gum boots popular in Australia. The rugged sole and pull on style are perfect for the approaching winter weather.
If Miranda Priestly kept a pair of a$$ kicking boots under her desk at work, I picture them looking just like this.
I've said it numerous times, but my over-the-knee Stuart Weitzman boots are my absolute favorite in both style and comfort. If you're on the hunt for a pair, add this similar style to your cart stat.