With all of the fuss surrounding pumpkin spice this and that, I'm going to admit…I'm not a fan. I can handle a few sips of a Pumpkin Spice Latte before the falsely sweet flavor becomes jarring. Instead I prefer pumpkin bread, apple muffins, and treats that embrace the real flavors of the season.
With that in mind the boy came up with a delicious seasonal sip for our dinner gathering last weekend. Based off of a traditional Manhattan cocktail, we switched out bourbon for Apple Jack. Ok, maybe it's not exactly natural, but the combination of Apple Jack with cinnamon and a touch of maple syrup gives you the warm and cozy feeling we're all looking for during this time of year.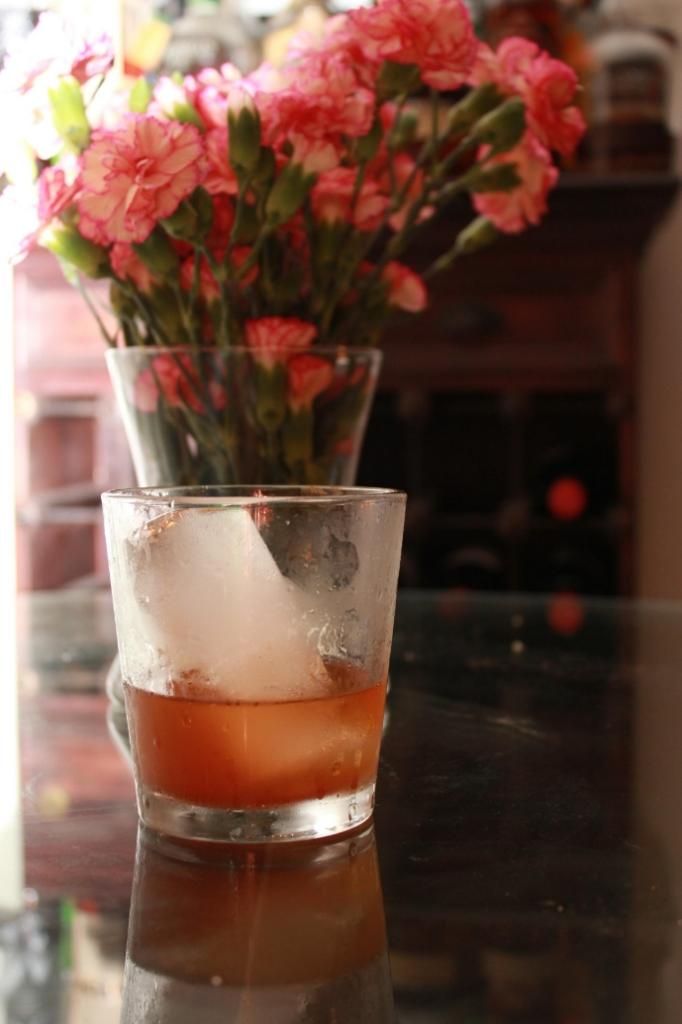 Apple Manhattan
2 oz. Apple Jack
1 bar spoon of Maple Syrup
A small dash of cinnamon
Two squirts of Apple Cider Bitters (we keep these ones on the bar.)
Stir in a chilled rocks glass and serve over ice.